MTN is the biggest telecommunications network in Ghana and offers a range of products to its customer.
Most people often complain how their data bundles do not last on MTN and how their credits disappear after making just 'two' calls.
Well, there is some good news for you, MTN users. Will you be delighted to know that, all the calls and data you use are not just going away in the flames as we usually say?
For every airtime or data bundle you use, MTN converts it into points that can be redeemed later. You can either redeem your points as Airtime or as data bundle.
MTN calls this Loyalty Rewards, the more you talk, text and browse, the more points you accumulate and hence more airtime or data to be redeemed.
Now lets me stop the long talk and get to the part you have been waiting for; ie how to enjoy this Loyalty rewards.
Let's go!!!!
First dial MTN shortcode *482# on your phone, this will bring a pop up like this: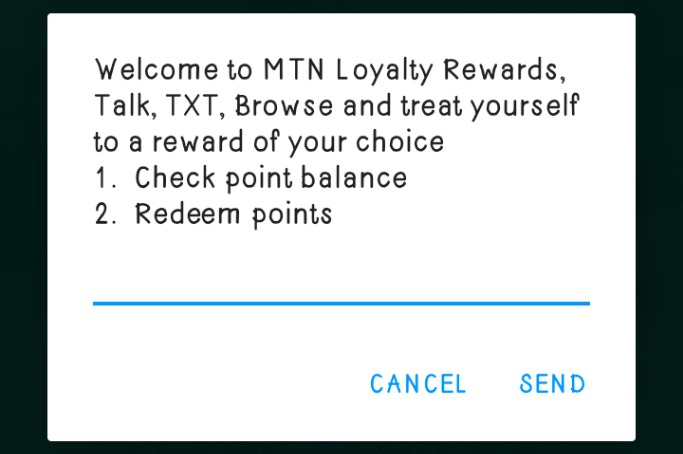 Good, now you can either check your points or redeem them.
The best is to check your points first so you will know what you can redeem when you want to.
While you know your points, you can head to redeem what your points can.
You have the option to redeem either Airtime or data bundle.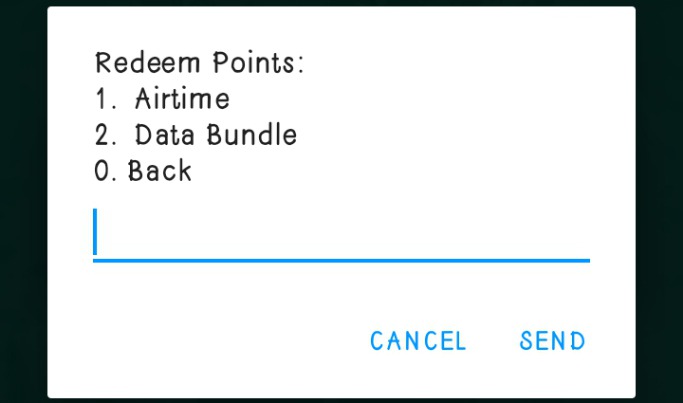 When you choose to redeem Airtime, you will have the option to choose as shown below: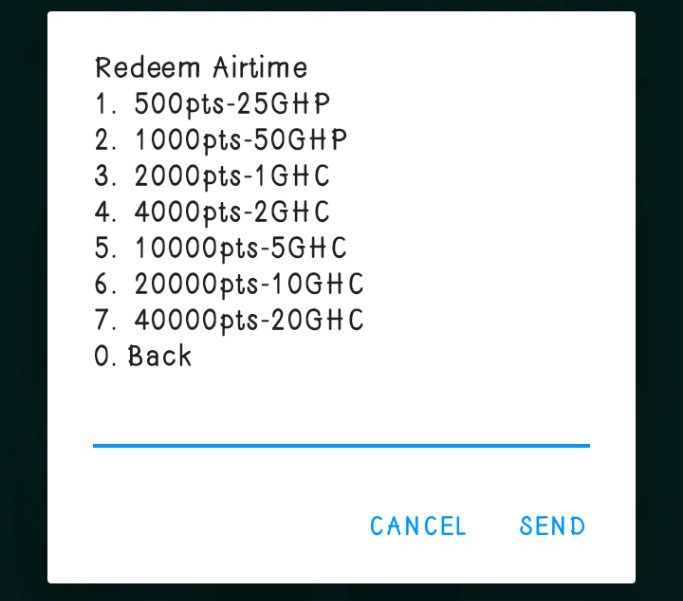 However, when you choose data bundle you will see this options to choose from: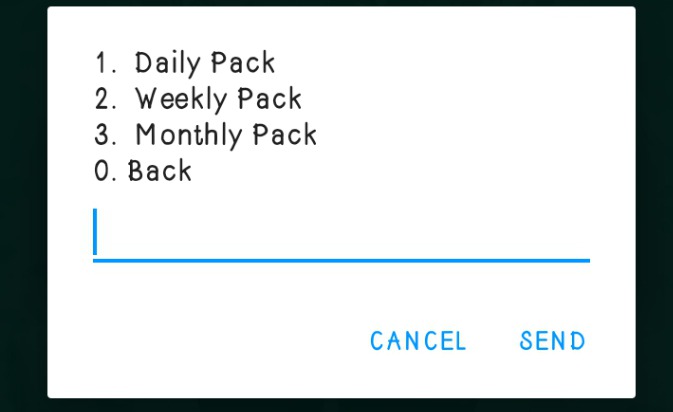 You then choose whether you want daily weekly or monthly pack.
Share so others know about it !!!!